"Going beyond convention" is our regular interview feature where we shine a spotlight on those marketers who are championing creativity that stands out and gets talked about.
In each interview, we pose three simple questions to uncover what it means to challenge the status quo and why it's so important for brands, which brands do the marketing community admire for taking this approach and what advice our guest interviewee would give to fellow marketers ambitious to go beyond convention.
Our third guest is Mark Brown, Marketing Director – Europe and Australasia at General Mills.
Mark is a seasoned commercial marketer with extensive experience working for some of the world's biggest food businesses. Currently General Mills chief marketer across Europe and Australasia, he heads up a portfolio of famous brands including Häagen-Dazs, Nature Valley, and Old El Paso. Prior to General Mills, Mark held senior marketing positions at Mondelez, Kerry Foods and Weetabix. For the past five years, Mark and his team has worked extensively with Space creating many highly effective and creatively awarded campaigns such as Yoplait's Team GB campaign "Moments of Gold" and Nature Valley's #visitnature.
What does "going beyond convention" mean to you and is it important to General Mills? 
 As a marketer, I believe that it is my responsibility to bring new ideas to the brand I work on which will help them grow and fundamentally ensure they have a stronger future. If marketers are failing to do this or at least encouraging it within their teams, then there is every chance that their brand will simply stagnate. Looking outside of the category helps to do this, finding new inspiration and stimulus from how others have solved similar commercial problems.   
What other brand(s) do you admire for "going beyond convention"? 
One of my favourite examples of a brand breaking convention is Burger King.  Their partnership with Stevenage Borough FC caught many by surprise when it was first announced.  But within one year, they had FIFA 20 gamers from all over the world completing challenges for free food whilst playing in game as Stevenage Borough. The cost of the sponsorship was reported as £50,000.
If I could shine the light on one of our own pieces of work, through one of our award-winning campaigns with Nature Valley, working with Space.   
During the pandemic, we asked Space to help create an idea that would build on our brand platform of "Get Out More".  Space observed the mental and physical benefits of spending more time in nature, blighted by the lockdowns and restrictions that we had been living under.  And so created the world's first tourism campaign for Nature, a partnership with TripAdvisor to promote key destinations local to the individual and give people a sense of a break away without having to go to the airport. 
In the past few weeks its been hugely satisfying to see this campaign start to haul in creative prizes at the ESA Sponsorship Awards and MAA Globes.
What advice would you give fellow marketers ambitious to "go beyond convention"?
To truly go beyond convention, marketing teams need to honestly and rigorously understand the conventions under which their brand operates. That's market, category, organisational and audience conventions first and foremost. Are the guiding conventions set by the business or brand those under which this brand will grow and flourish ? Its impossible to subvert the conventions if you don't have agency over them. Once everyone is aligned behind this understanding, working out which conventions need disrupting and which need to be protected, it focuses the brief.
Coca Cola is a great embodiment of this. Whether it is personalised bottles or partnerships with the latest artists, we see a brand breaking convention and always evolving. However, they still fundamentally support the Coke truck at Christmas which is much loved and anticipated.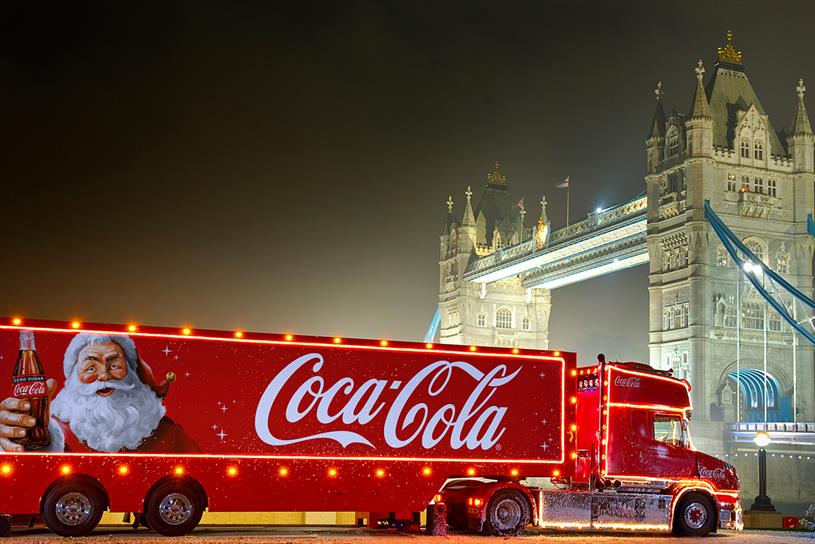 Byron Sharp's classic "How Brands Grow", talks about influencing people's decisions by reinforcing memory structures. And Coca-Cola brilliantly defines the distinctive assets that they need to remain steadfast to, and then find new ways for consumers to experience the brand.